A New Grump In Town- Grumpy Cat Meet Grumpy Dog
By
Mark
on January 9, 2015
Is Grumpy Dog's mug grumpy enough to unseat Grumpy Cat as the reigning queen of Grump?
Even if you haven't heard the amazing story behind Grumpy Cat, you've probably seen her face. Grumpy Cat gained wide exposure as an internet meme. This famous feline has had articles written about her including on the front page of the Wall Street Journal and a cover story in New York Magazine.
Her Facebook page has over 7 million likes. Several of her YouTube videos have millions of views- The Original Grumpy Cat video has over 17 million as of this writing. You can see it here:
Grumpy Cat has of course, made many television appearances. Here is her Good Morning America appearance from March 2013 (here's the link if viewer below isn't working):
Grumpy Cat has two books out- the first of which: Grumpy Cat: A Grumpy Book, was a bestseller. And- oh yeah- she recently had a movie come out.
If you haven't figured it out, the secret to Grumpy Cat's fame is that she looks like a grumpy cat. For some reason, her frown seems to make millions of people smile.
But it looks like there's a new grump in town! Grumpy Dog was introduced to Reddit in January by redditor lowerthirds.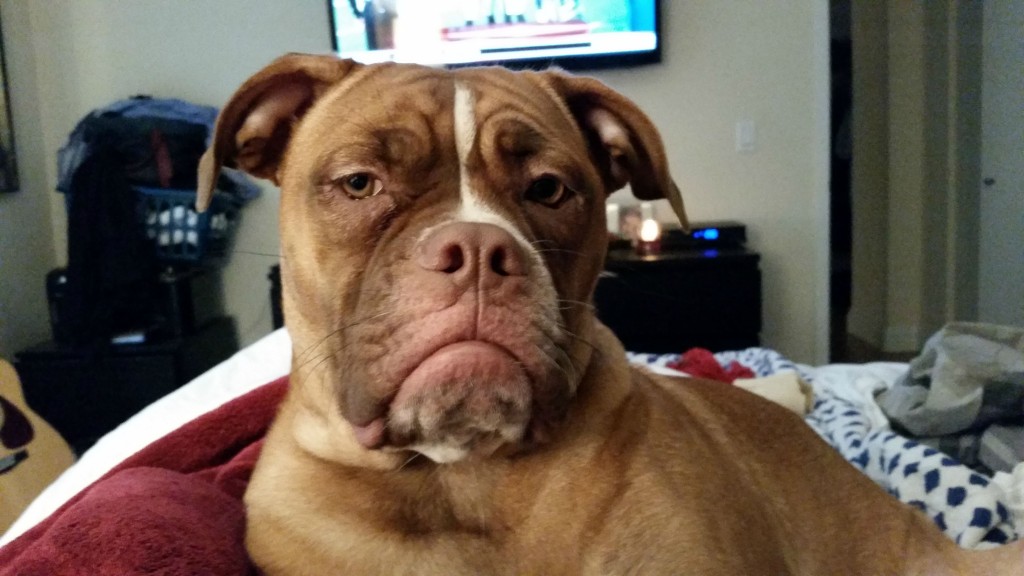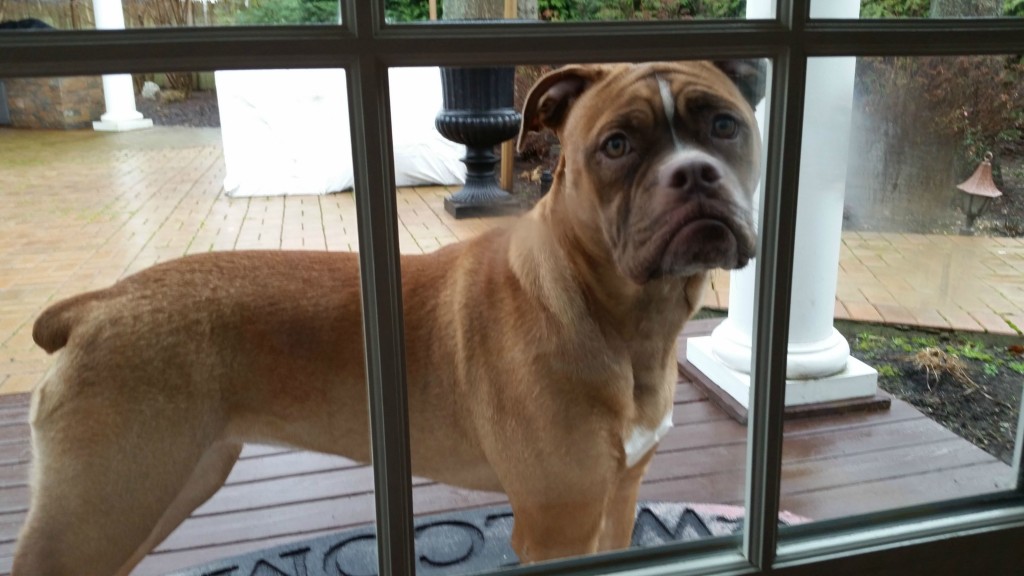 Grumpy Dog has a long path to climb before catching up to Grumpy Cat. And she doesn't look happy about it.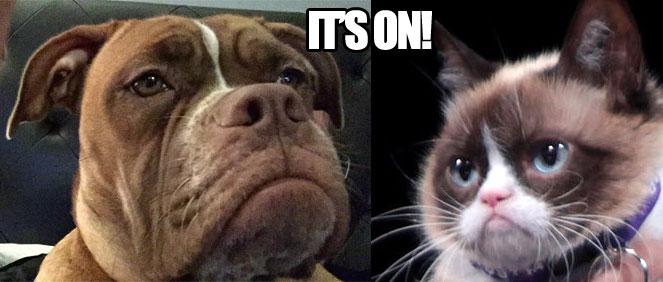 Let us know in the comments which one of them you think deserves to be Queen of Grumpy. And spread some grumpiness by sharing.
Photo Sources: Gage Skidmore, Reddit/ Imgur
Related articles across the web